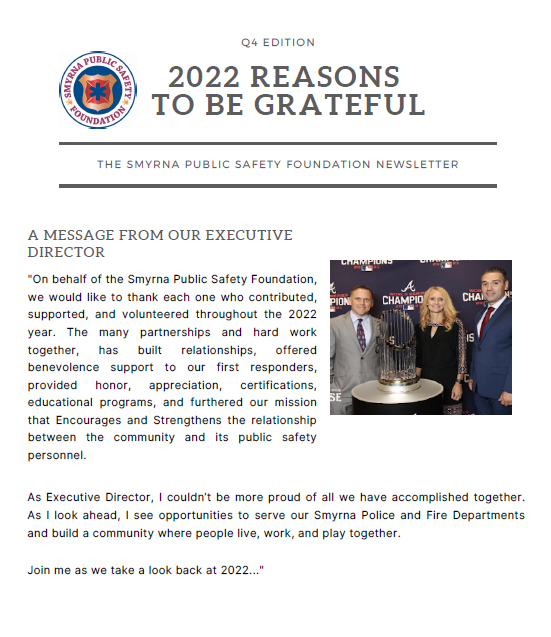 2022_4_QT_Final_SPSF_newsletter.pdf
We are happy to share with you Smyrna Public Safety Foundation's 4th quarter newsletter. I hope you enjoy seeing all we have accomplished in 2022.
We are so excited for 2023 and know our mission to Encourage and Strengthen the partnerships between the community and its public safety personnel will continue to grow stronger together.
Thank you, best wishes this 2023.
Denise Czarnik
Executive Director